Our company
Tridena is a respected risk consultancy; we have a wealth of expertise in all areas of security, data protection, risk and crisis management. We work sensitively and collaboratively with our clients, assisting them to identify, understand and reduce their exposure to business risks. We provide an ethical, cost effective and importantly holistic service.
We have a global network of world-class colleagues and associates who can assist with our clients' individual needs. However, we are also vendor neutral, we understand the importance of risk reduction solutions working in harmony with our clients.
We are proud of our unique expertise in GDPR (General Data Protection Regulation) compliance readiness, ethical supply chain management and risk reduction measures. We are equally comfortable working with large and established risk and security functions or SMEs embarking on their first review.
What do we do?
All of our services at tridena are developed in order to help our clients understand and address their risks.
Our unique approach consist of taking a holistic view of the risks that your company could be or already is exposed to. Our solutions are based on our '3P' approach; we protect your most important assets your People, Places and Processes. This means that when we work with your business, we evaluate how the People, Places and Processes interact with each other and how one can affect the others.
Through years of experience we have found that the 3Ps are the three recurring areas that every company has to manage. We have aligned our services with these three areas in order to meet the demands of the industry.
With the introduction of the UK Data Protection Act 2018 and General Data Protcetion Regulation (GDPR) Tridena has developed a GDPR Compliance toolkit for small and medium enterprises which can be found here.

Emmanuel Artusa-Barrell, MBA, MSc., CIPP/E, Director
Emmanuel has worked in several areas related to risk management, including political and security risks across many countries and industries in Latin America.
Former KPMG management consultant in supply chain, Emmanuel previously worked as a regional risk adviser and business development manager for Latin America for one of the largest international security firms in the world, providing risk management services to mining and oil and gas firms operating in sensitive places in the region.
Previously he worked for several embassies in Argentina, including The Royal Thai Embassy in Buenos Aires, reporting directly to the Ambassador as a political and economical adviser. He also worked for NGOs such as the Okita Foundation, an Argentine-Japanese NGO, writing reports on bilateral trade and market opportunities for the Japanese Embassy.
Emmanuel holds a degree in international relations from the Catholic University of Salta, a Masters of Science in risk, crisis and disaster management from the University of Leicester, a Masters in Business Administration from the Catholic University of Argentina and recently finished a Masters of Science in international business and politics from Queen Mary University of London after been awarded the Foreign & Commonwealth Office Chevening Scholarship. Emmanuel is a Certified International Privacy Professional (Europe) with the International Association of Privacy Professionals.
With a passion for languages, Emmanuel is fluent in both English and Spanish. He is also currently studying Italian as his third language.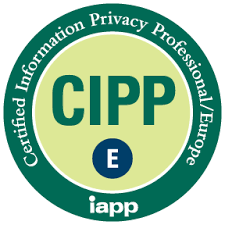 William (Bill) M. Casey, CD, MSc., Director
Bill has spent 20 years working in the defence and security domain as both a Canadian federal public servant and as an infantry officer with the Canadian Armed Forces. During this time Bill has developed a broad expertise in the areas of disaster and crisis preparedness and response.
Bill is an expert in the development and delivery of simulation exercises at the tactical, operational and strategic levels. In 2010 he was actively involved in the development of exercises preparing for such events as the 2010 Winter Olympics and the G8/G20 Summit in Canada in 2010. He has also been involved in many hazard-specific exercises ranging from nuclear power plant disasters to strategic cyber security / critical infrastructure exercises.
Bill also possesses a high level of expertise in understanding clients data protection needs. He can work with clients to ensure their IT & data storage regimes are GDPR compliant.
Bill holds Masters of Science in risk, crisis and disaster management from the University of Leicester and is a member of the International Association of Privacy Professionals. Bill is fluent in English and French.
Paul Davidson, MSc., CIPP, Director
Paul Davidson is a Data Privacy professional and Security Adviser for tridena Ltd. Paul provides clients with GDPR compliance advice, Data Protection Officer (DPO) services, and EU Representation and advisory services for those clients outside of the EEA.
Previously Paul was a Special Advisor with the Foreign and Commonwealth Office. He had responsibility for providing data privacy and security advice to all 270 diplomatic offices, located in 170 different countries. This role required extensive collaboration with commercial partners in a wide range of sectors.
Paul is an associate tutor with the University of Leicester. He works within the School of Management and lectures on the Risk, Crisis and Disaster Management MSc course. He is a Certified Information Privacy Professional (Europe), and a member of the International Association of Privacy Professionals (IAPP).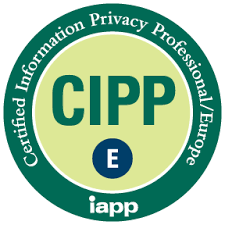 Sofia Davidson, MSc., Director
Sofia has experience within multiple industries such as IT, oil and gas and insurance. She has worked for companies such as Microsoft, the Aker ASA corporation and she wrote her MSc dissertation in collaboration with the Norwegian Military Academy.
She has worked as a project management consultant for several companies and corporations helping them analyse their most strategic decisions and discover their weaknesses. More recently she has worked as an economics adviser in the Norwegian Armed Forces.
Sofia is bilingual, and speaks Norwegian and English fluently. She also masters Swedish and Danish well, and is currently learning Spanish as a third language.
Her educational background consists of a Bachelor of Science in business management from Queen Mary University of London, and a Masters of Science in organisations, leadership and work from the University of Oslo. Sofia is a member of the International Association of Privacy Professionals.
Contact us
BPM Global Solutions Ltd 10281937.
3rd Floor, 86-90 Paul Street, London,
EC2A 4NE, United Kingdom.
Call us at +44 20 3856 8496 or write us at info@tridena.com